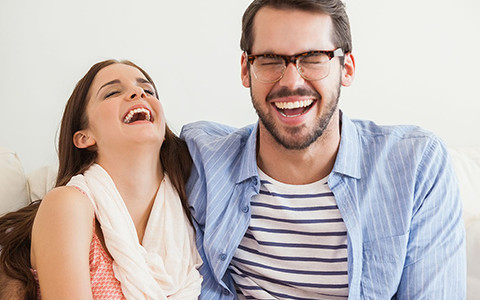 The Long And Sinful History Of Sex Clubs
We apologize for stating the obvious here, but sexuality and human history go hand in hand. Of course, there is the concept of sex for procreation. But we're not here to talk about human biology, we want to look at the darker side of sex. From the mysterious noble clubs to the wild Greek and Roman orgies and bathhouses, there are centuries of sex clubs and parties in every part of the world. We're going to take a quick look at some of the more important moments in sex club history that helped it maintain its place as an important part of today's modern society.
The Original Hellfire Club: If you're a regular in the sex club scene or even just a casual member, you've probably seen one or two different Hellfire clubs in your travels. In fact, the name has become synonymous with the highest quality sex clubs around the world. But why are there so many different Hellfire sex clubs? And why are they all so amazing? In 1721, a young Duke by the name of Philip of Wharton created a secret sex club comprised of around 40 "person's of quality". These members would engage in some of the most debaucherous and hedonistic sexual acts. We can all imagine the parties they would hold in their private estates. They might have taken things a little too far though, they were shut down by royal order due to rumours of sacrilegious rites being performed at their parties. The original Hellfire club might have been shut down, but ever since then there have been plenty of new clubs opened around the world to continue the original's tradition of sex and sin. And for that, we are thankful.
13 Long Years: Prohibition In The United States From 1920 until 1933 the production, importation, transportation, and sale of alcoholic beverages in the United States was banned. The 18th amendment to the constitution was put in place as a way to curb alcoholism and the "supposed" negative effects of alcohol consumption. It didn't really have the intended effect though, and the alcohol industry in the country was as strong as ever. Organized gangs ran the liquor and alcohol business, and illegal speak-easies were commonplace in every city. And where there were alcohol sales there were always sex clubs, brothels, gentlemen's clubs, and bathhouses to provide entertainment for those American's willing to step outside of the law. It might have been a dark time for the country but in the end, prohibition had the added benefit of strengthening the sex industry in America. And luckily, everyone came to their senses and the whole thing was reversed by the early 1930's.
Jean Paul Labaye and L'Orage We probably wouldn't even be able to include any Canadian sex clubs on this list without the work done by club owner Jean-Paul Labaye. He was embroiled in a 7 year legal battle with the Canadian Supreme Court after his club was raided by Montreal police. He, and fellow club owner James Kouri, believed that consenting adults could engage in whichever sexual acts they wished if they were in a private space. Doesn't seem like too hard of a concept to grasp to us, and luckily the Canadian court system agreed. In 2005 the government of Canada agreed with Jean Paul and James and legalized adult lifestyle clubs.